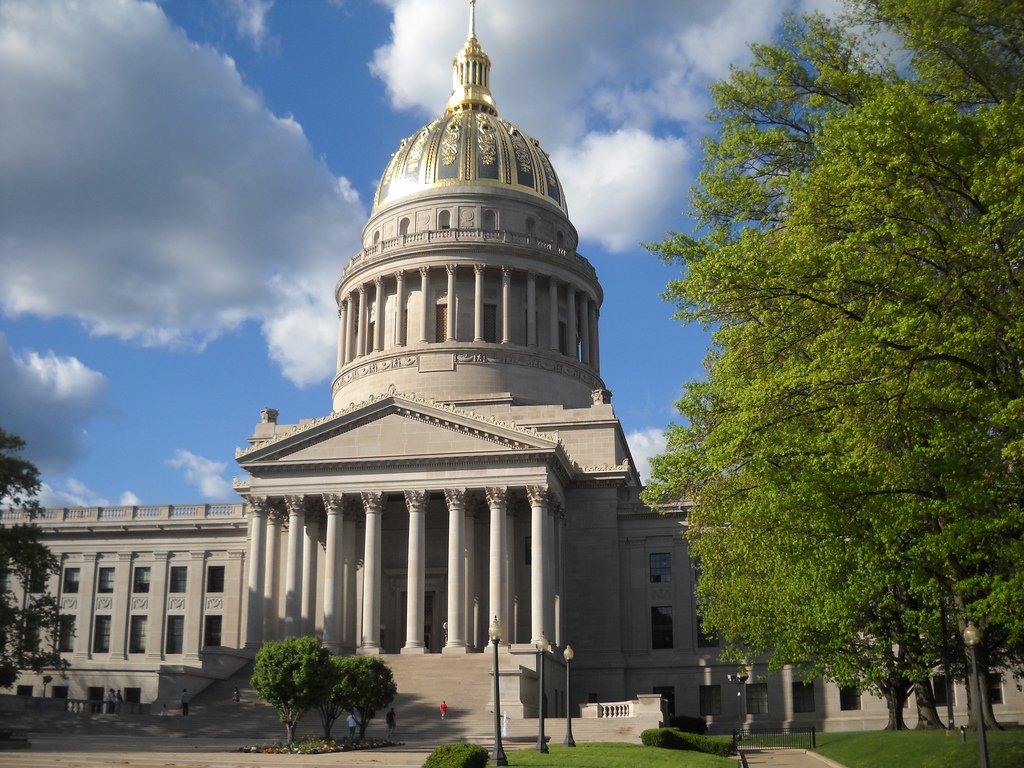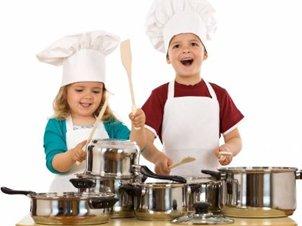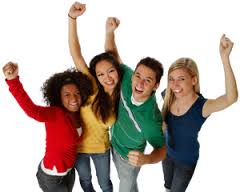 BUSINESS MEMBERSHIP PROGRAM
and payment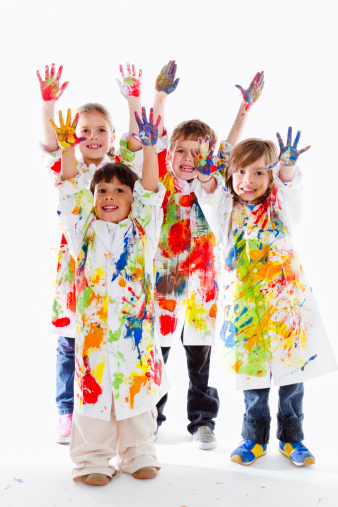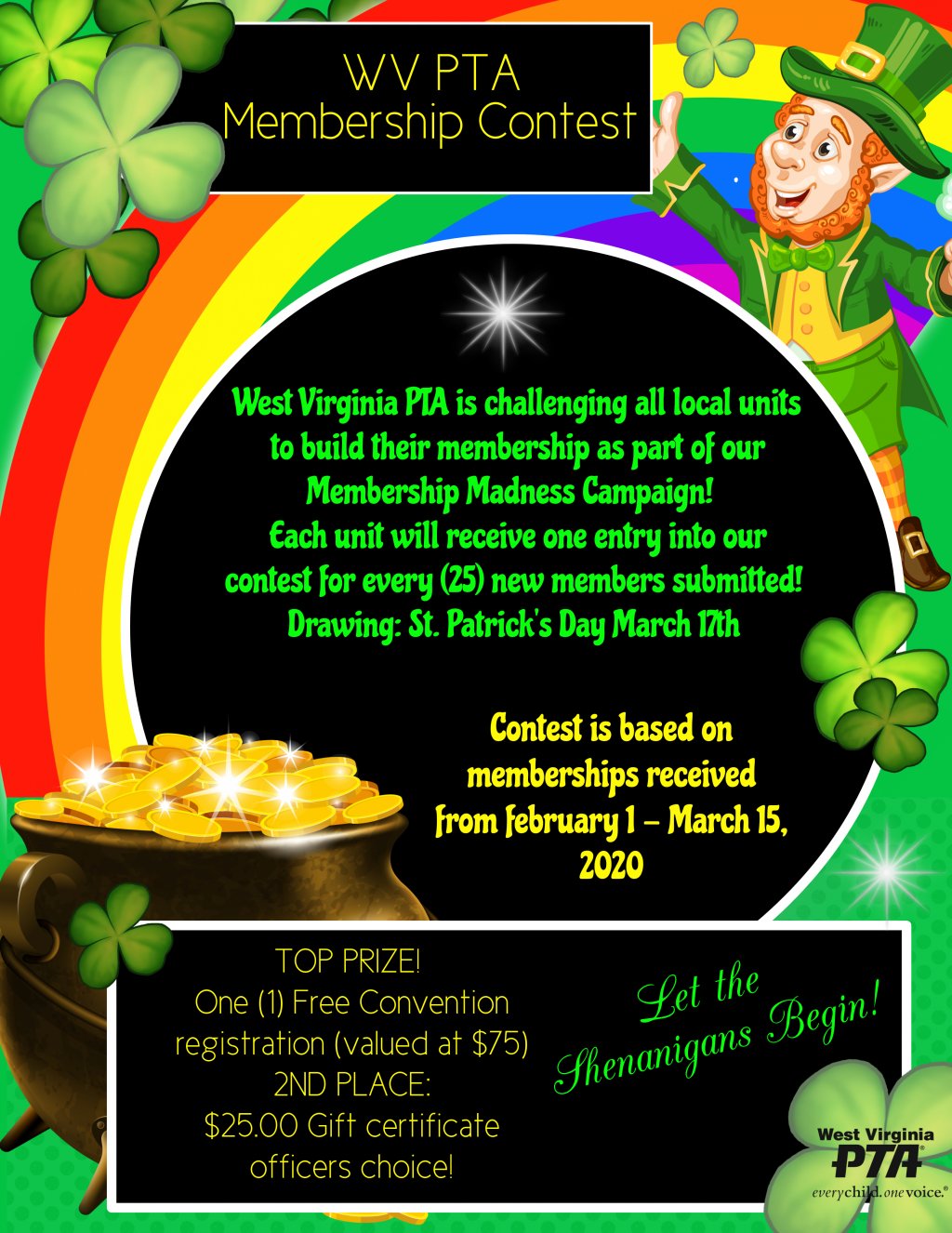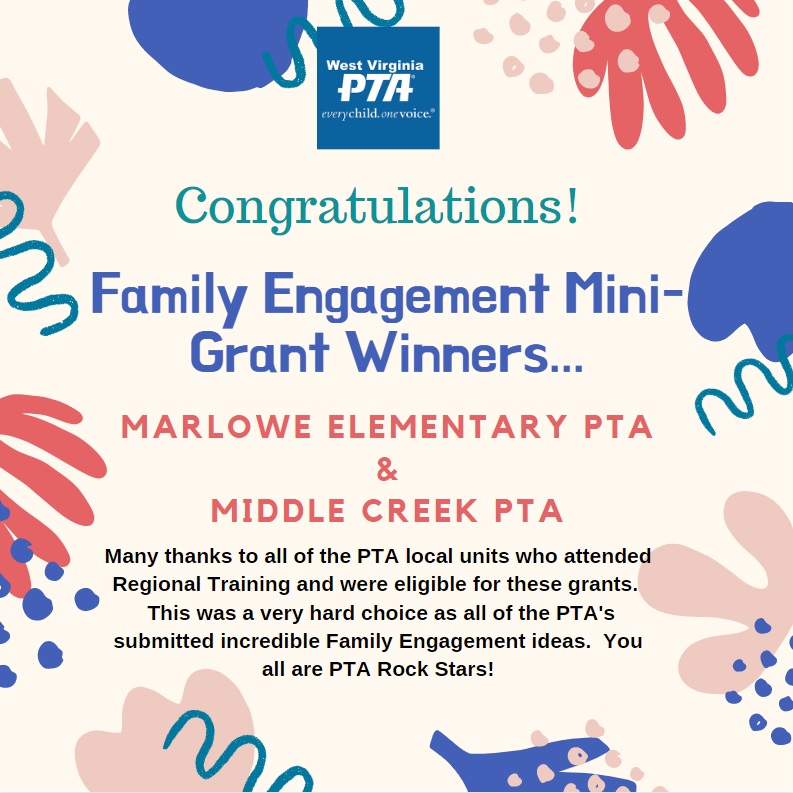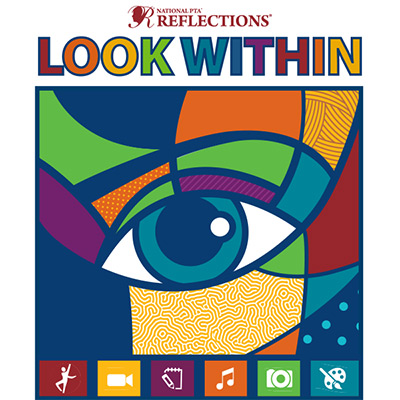 2019-2020 National PTA Reflections
Inspire your students to explore the arts and express themselves. Click here to review our
Reflections Program
page and implement it at your school.
​​​​​​​
Encourage your school community to imagine, create and celebrate with Reflections!
Questions? Contact reflections@westvirginiapta.org.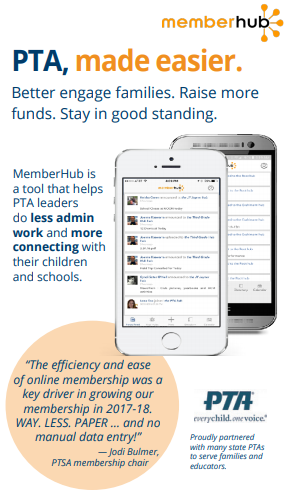 Ctrl+Click to access each underlined link.
The West Virginia PTA is excited to announce that we have teamed up with MemberHub! Memberhub, an online tool designed to help you run your PTA, will be provided to all local PTA/PTSA units and councils free of charge!
MemberHub is valued at $1,200 per year for PTOs and other membership organizations, but because MemberHub & WV PTA want to further the PTA mission through technology, we've teamed up to provide MemberHub to you free of charge.
​​​​​​​What's MemberHub?
MemberHub is a tool that makes it easier to run the PTA -- engaging families, raising funds, and staying in good standing. See how Lacy PTA used MemberHub!
Here are MemberHub's most popular features:
Get your own e-store.

Sell PTA memberships (including custom and bundled memberships) and raise funds -- all in your e-store.





Raise more funds and keep them in your school.

You get your own fundraising channel in MemberHub. It's simple: Send PTA emails to your families, and local businesses sponsor the emails.

Learn more

.

Engage families.

MemberHub's communication tools, calendars, signups, file-sharing, and directories help you keep families in the loop.

Easily stay in good standing.

Your free account automates dues remittance, membership reporting & state PTA compliance.
Fill out your Local Unit New Officer Information Form for 2019-2020
Simply click on the link above and you will redirected to our PTBoard website!
Even if your officers did not change for the upcoming school year,
please take the time to update the information in our website.
Email the office coordinator if you have any problems!
office@westvirginiapta.org.
Grant Opportunities
​​​​​​​through the PTA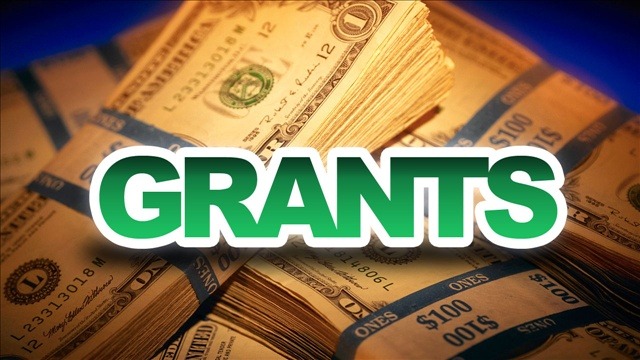 New grants coming soon! From healthy lifestyles and digital safety to family engagement and STEM education, hundreds of grants will be awarded to PTAs to host programs and events during the